Are you a museum store?
Would you like to sell our products in your store?

---
Il Giardino dei Tarocchi Foundation is the only producer of Niki de Saint Phalle products. Our production is carried out in collaboration with the Niki Charitable Art Foundation.
We supply museum stores, cultural centers, gift shops, with no minimum order.

If you are a museum store or want to sell Niki de Saint Phalle merchandise in your shop, please contact us to learn more about our wholesale prices.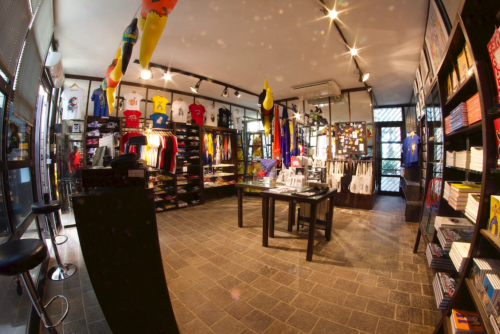 How to contact us ?
Step 1:
create your account on our website
Step 2:
write an email to
shop@ilgiardinodeitarocchi.it
Email subject : WHOLESALE PRICE
After verification of your informations and validation of your profile as a retailer, we will give access to our professional catalog.
Step 3:
connect to your e-shop account and enjoy shopping !
In respect of the work and the wishes expressed by the artist herself during her lifetime, Il Giardino dei Tarocchi reserves the right to refuse the resale of its products.
---
Where to find our products ?
Europe
• MAMAC - Nice, France
• LE CYCLOP de Jean Tinguely - Milly-la-Forêt, France
• LIBRAIRIE BAUDOIN - Paris & Nice, France
• TINGUELY MUSEUM - Bâle, Switzerland
• ESPACE JEAN TINGUELY-NIKI DE SAINT PHALLE - Fribourg, Switzerland
• HENIE ONSTAD - Høvikodden, Norway
United-States
• MOMA PS1 - New-York
• THE MENIL COLLECTION - Houston
• ARTBOOK LLC (Moma store) - Los Angeles
• MCASD Museum of Contemporary Art San Diego - La Jolla
• MINGEI MUSEUM - San Diego